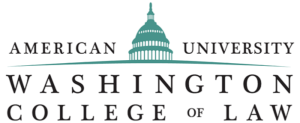 By Sean Flynn, Associate Director, Program on Information Justice and Intellectual Property, American University Washington College of Law
South Africa took another step toward enactment of a Copyright Amendment Bill focused on improving the lot of creators. On March 20, the committee of jurisdiction in the National Council of Provinces voted 6-3 in favor of reporting the bill to the full house next week without amendment. The full house is likely to pass the bill, clearing the last hurdle before the President can sign the bill into law.
South Africa and Singapore appear to be on the forefront of a new wave of explicitly pro-creator copyright reform, often at the expense of publishers and collective management organizations. Understandably for this reason, the South Africa bill has drawn considerable opposition from publishers and collective management organizations.
Book publishers in South Africa fear losses in education markets. Over 80% of publishing revenues in South Africa come from education or academic purchasers, compared to well under 50% of the budgets in most wealthy countries. A massive "Fees Must Fall" student uprising has forced South African educational institutions to cut student fees, threatening library and textbook budgets. The bill makes a modest intervention on the side of schools – clarifying that the use of extracts for the purpose of teaching generally are a form of fair use.
Collective management organizations (CMOs) in South Africa have been under fire. Recent news stories have documented how unregulated CMOs have failed to pay out royalties even while spending lavish amounts of money on luxury houses in foreign countries, excessive salaries and lobbying campaigns against creator interests. The Bill seeks to halt such exploitation by making CMOs controlled by their members and subjecting their accounts to regulatory oversight.
Although publishers and CMOs have been criticizing the bill as being anti-creator, in fact the bill contains many provisions that have been called for and welcomed by the creative community. The Bill's provisions largely fit into three main categories – promotion of the rights to create, own and earn from works.
The Bill's main provisions include:
The right to create new works from a rich public domain of knowledge of culture that cannot be owned, including by adopting a US style "fair use" right, a right to incidental use of all works and the use of all works in public spaces (i.e. "panorama"), a right to make temporary copies for technological uses (e.g .streaming), a right to reverse engineer software to create new products, and more;
The right to own and enforce copyright, including by adopting the right to communicate to the public, the right to own commissioned works, moral rights for all works, the reversion of rights back to the author after 25 years, the protection of technological protection measures, and the establishment of a Commission and Tribunal that will lessen the burden of enforcement;
The right to earn from protected works, including by extending royalty rights of creators, creating a resale royalty right for artists, and by regulating collective management companies.
A section by section description of the provisions in the bill is included in the table below.
The Bill has been discussed in South Africa for at least a decade and has been under active deliberation for four years. With elections due in May, most participants in the debate believe that the bill will have to be passed and signed in the coming months or the reforms it attempts to put in place on behalf of creators could be delayed for decades further.
Promoting Creator Rights in the South African Copyright Bill
| | | | |
| --- | --- | --- | --- |
| Section (1978 Act) | Subject | Provision Summary | Creator Right |
| 2A | Idea/Expression Dichotomy | Clarifies that copyright does not protect ideas or official government texts. This expands the public domain of materials all can use for new creations and expands access to knowledge in society. | Create |
| 12A | Fair use | Adopts an open fair use clause that permits free uses of works that do not substitute for the work in the market. Fair use is particularly important to artists, documentary filmmakers, makers of satire and parody, and to innovators who are creating new technologies that read or otherwise use information on the Internet. | Create |
| 12B | Specific exceptions | Updates specific exceptions, including for quotation, illustration, by the press, personal copies, and other purposes. The main change is to make all existing exceptions applicable to all works – simplifying the law. | Create |
| 12C | Temporary copies | Authorizes temporary copies that are made as part of technological processes, such as in video streaming. | Create |
| 12D | Education | Provides exception for the use of extracts for educational use and for full texts of works not in print or not made available in Republic on reasonable terms. Creators are both students and educators. Access to learning materials helps create a thriving creative community. | Create |
| 15 | Incidental use | Expands incidental and background use rights to include audiovisual works and works in public spaces. | Create |
| 19B | Reverse engineering | Adopts exceptions for use of computer programs in reverse engineering. Reverse engineering rights are crucial for the growing community of technology entrepreneurs. | Create |
| 19C | Libraries, archives and museums | Provides for exceptions to enable the functions of libraries, museums and archives. Creators use libraries and archives for their research. | Create |
| 19D | Disability | Provides exceptions to facilitate creation of accessible format copies for people with disabilities. The makers of accessible materials are themselves creators. | Create |
| 22A | Orphan works | Provides a mechanism for the use of orphan works. Although the provision has been criticized as too complex, it nevertheless provides at least some mechanism to use works when no copyright owner can be identified or no longer exists. | Create |
| 28P | Technological protection exceptions | Provides for exceptions permitting circumvention of technological protection measures to access materials for purposes permitted by fair use and other user rights in the Act. | Create |
| 28S | Rights Management Information Exceptions | Permits altering with rights management information where it would not facilitate violation of copyright. | Create |
| Schedule 2, Part A | Compulsory License Translation | Provides for process to seek compulsory license to make translation of works into underserved languages. The right serves both the interests of users and of creators who seek to make translated works or use them in new creations. | Create |
| Schedule 2, Part B | Compulsory License Unavailable works | Provides for process to seek compulsory license to reproduce works not made available in South Africa after a reasonable time. Creates the possibility for local publishers to serve unserved markets for international works. | Create |
| 6A, 7, 9, 8A, 9A | Royalty sharing | Mandates that publishers and other sellers of works share royalties with creators. The provision will ensure that works that create high revenues after assignment of copyright still benefit the original creator. | Earn |
| 7B | Resale royalty | Adopts an artist resale royalty right. The new right will benefit artists whose works appreciate markedly after the original sale. | Earn |
| 22B-F | Collective management reform | Provides for the accreditation, regulation and member control of collecting societies – including that pay outs of royalties be based on actual reports of use. The provision is crucial to promote the interests of creators who often receive little or no income from royalties collected on their behalf. | Earn |
| 6 | Right of Communication | Clarifies the copyright protection for communicating or distributing works by wired or wireless means. This provision is required by copyright treaties South Africa intends to join. The provision expands the rights of creators and copyright owners. | Own and enforce |
| 20 | Moral rights | Expands moral rights to include all works (including audiovisual works). Previous law did not extend moral rights to all works. | Own and enforce |
| 21 | Commissioned works | Removes statutory presumption of complete ownership of commissioned works by the paying party, makes ownership subject to written agreement, and provides mechanism for author to demand license to use work if not used for purpose commissioned. Previous law made the commissioner of many works the default owner. | Own and enforce |
| 23 | Author reversion | Assignments of copyright revert to author after 25 years. Artist reversion rights ensure that publishers do not receive windfall profits from copyright assignments of works that become highly valuable, and cannot prevent an author from re-using an assigned work later in the works' life when the publisher may no longer be marketing the work. | Own and enforce |
| 23(1) | Technological protection | Provides protection of copyright, technological protection measures and rights management information. | Own and enforce |
| 27 | Technological protection | Provides criminal sanctions for tampering with technological protection measures. | Own and enforce |
| 28 | Int'l enforcement | Provides for international enforcement of copyright. | Own and enforce |
| 28O | Technological protection | Makes provision of equipment and services to circumvent technological protection measures illegal. | Own and enforce |
| 28Q | Commission | Describes duties of the Commission. | Own and enforce |
| 28R | Technological protection exceptions | Prohibits tampering with rights management information. | Own and enforce |
| 29 | Tribunal | Establishes tribunal. The tribunal provides a lower cost mechanism for enforcement of rights, benefiting smaller creators. | Own and enforce |
| 39 | Regulations | Expands minister's regulation making authority to include governing tribunal and setting royalty rates. | Own and enforce |
Sean Flynn is Associate Director, Program on Information Justice and Intellectual Property, American University Washington College of Law. Professor Flynn has been working on intellectual property and development projects in South Africa for over 20 years and lived in South Africa from 1999-2001 when he served as a clerk to Chief Justice Arthur Chaskalson.
Related