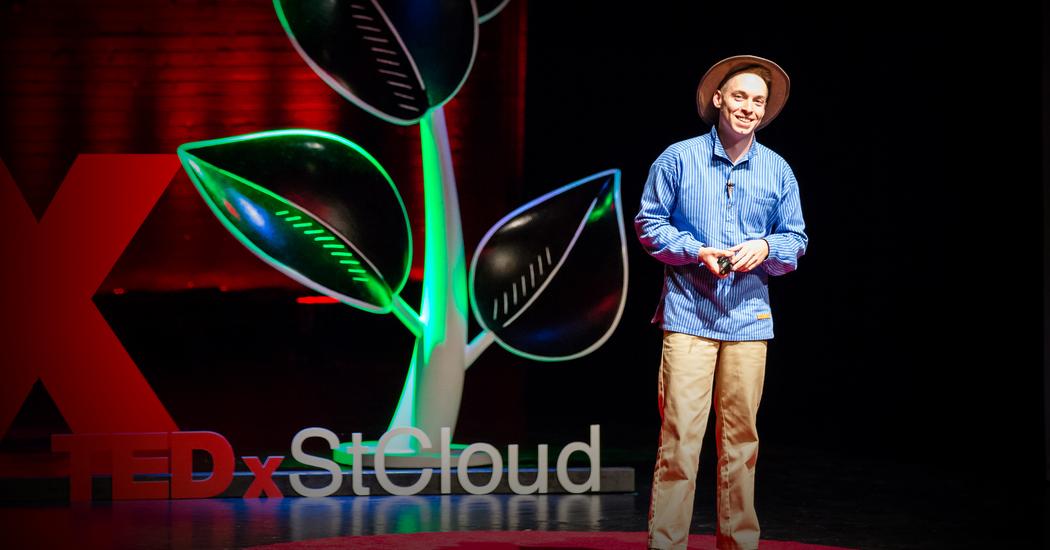 \n"))
]]>
Eric Sannerud
0 views • 9:01
"}],"url":"https://www.ted.com/talks/eric_sannerud_how_you_can_support_farmers_in_the_us","viewed_count":0,"talks":[{"recommendations":null,"more_resources":[],"corrections":[],"has_citations":true,"take_action":[],"explore_cta_experiment":{},"curator_approved":true,"description":"Farmers keep us fed and our economies stable, but in the US they're retiring faster than they're being replaced. Take a crash course in agricultural policy with Eric Sannerud to see why this problem can't be solved by simply buying from your local farmer's market — and learn how you can use your vote to create a better future for farmers.","downloads":{"id":60742,"languages":[],"nativeDownloads":{"low":"https://download.ted.com/talks/EricSannerud_2018X-light.mp4?apikey=acme-roadrunner","medium":"https://download.ted.com/talks/EricSannerud_2018X.mp4?apikey=acme-roadrunner","high":"https://download.ted.com/talks/EricSannerud_2018X-480p.mp4?apikey=acme-roadrunner"},"subtitledDownloads":null,"audioDownload":"https://download.ted.com/talks/EricSannerud_2018X.mp3?apikey=acme-roadrunner"},"duration":541.0,"event":"TEDxStCloud","institute_partner_name":null,"salon_partner_name":null,"event_badge":null,"is_featured":true,"hero":"https://s3.amazonaws.com/talkstar-photos/uploads/0641dbfe-4967-46c2-8d5b-2a3cf3daebee/EricSannerud_2018X-embed.jpg","hero_load":"https://pi.tedcdn.com/r/talkstar-photos.s3.amazonaws.com/uploads/0641dbfe-4967-46c2-8d5b-2a3cf3daebee/EricSannerud_2018X-embed.jpg?q=50&w=15″,"id":"60742″,"player_talks":[{"id":"60742″,"mediaIdentifier":"EricSannerud_2018X","duration":541.0,"languages":[],"nativeLanguage":"en","isSubtitleRequired":false,"introDuration":11.82,"adDuration":3.33,"postAdDuration":0.83,"resources":{"h264":[{"bitrate":180,"file":"https://pc.tedcdn.com/talk/stream/2018X/Blank/EricSannerud_2018X-180k.mp4?dnt"}],"hls":{"adUrl":"https://pubads.g.doubleclick.net/gampad/ads?ciu_szs=300×250%2C512x288%2C120x60%2C320x50%2C6x7%2C6x8&correlator=%5Bcorrelator%5D&cust_params=event%3DTEDxStCloud%26id%3D60742%26tag%3Dagriculture%2Cfarming%2CTEDx%2Cpolicy%2Ceconomics%2Ccommunity%2Cfood%26talk%3Deric_sannerud_how_you_can_support_farmers_in_the_us%26year%3D2018&env=vp&gdfp_req=1&impl=s&iu=%2F5641%2Fmobile%2Fios%2Fweb&output=xml_vast2&sz=640×360&unviewed_position_start=1&url=%5Breferrer%5D","maiTargeting":{"id":"60742″,"talk":"eric_sannerud_how_you_can_support_farmers_in_the_us","tag":"agriculture,farming,TEDx,policy,economics,community,food","year":"2018″,"event":"TEDxStCloud"},"stream":"https://hls.ted.com/talks/60742.m3u8″,"metadata":"https://hls.ted.com/talks/60742.json"}},"targeting":{"id":"60742″,"talk":"eric_sannerud_how_you_can_support_farmers_in_the_us","tag":"agriculture,farming,TEDx,policy,economics,community,food","year":"2018″,"event":"TEDxStCloud"},"canonical":"https://www.ted.com/talks/eric_sannerud_how_you_can_support_farmers_in_the_us","name":"Eric Sannerud: How you can support farmers in the US","title":"How you can support farmers in the US","speaker":"Eric Sannerud","thumb":"https://pi.tedcdn.com/r/talkstar-photos.s3.amazonaws.com/uploads/0641dbfe-4967-46c2-8d5b-2a3cf3daebee/EricSannerud_2018X-embed.jpg?quality=89&w=600″,"slug":"eric_sannerud_how_you_can_support_farmers_in_the_us","event":"TEDxStCloud","published":1584544243}],"recorded_at":"2018-10-11T00:00:00.000+00:00″,"related_talks":[{"id":"2898″,"hero":"https://s3.amazonaws.com/talkstar-photos/uploads/44c111da-e378-419c-b25c-2c15cd36a32c/SarahMenker_2017G-embed.jpg","speaker":"Sara Menker","title":"A global food crisis may be less than a decade away","duration":1073.0,"slug":"sara_menker_a_global_food_crisis_may_be_less_than_a_decade_away","viewed_count":1617382},{"id":"46536″,"hero":"https://s3.amazonaws.com/talkstar-photos/uploads/6ba45811-1d66-4cfc-a8e7-a26062e8a03d/MohammadModarres_2019S-embed.jpg","speaker":"Mohammad Modarres","title":"Why you should shop at your local farmers market","duration":365.0,"slug":"mohammad_modarres_why_you_should_shop_at_your_local_farmers_market","viewed_count":1389215},{"id":"53276″,"hero":"https://s3.amazonaws.com/talkstar-photos/uploads/547f994a-3354-490f-bce9-c43187889f89/earsofcorn_textless.jpg","speaker":"Chris A. Kniesly","title":"How corn conquered the world","duration":300.0,"slug":"chris_a_kniesly_how_corn_conquered_the_world","viewed_count":574296},{"id":"2065″,"hero":"https://pe.tedcdn.com/images/ted/42a3cd377770922ead215af0ff27bfb6729857d4_2400x1800.jpg","speaker":"Rose Goslinga","title":"Crop insurance, an idea worth seeding","duration":604.0,"slug":"rose_goslinga_crop_insurance_an_idea_worth_seeding","viewed_count":713487},{"id":"185″,"hero":"https://pe.tedcdn.com/images/ted/18551_480x360.jpg","speaker":"Eleni Gabre-Madhin","title":"A commodities exchange for Ethiopia","duration":1234.0,"slug":"eleni_gabre_madhin_a_commodities_exchange_for_ethiopia","viewed_count":773512},{"id":"1016″,"hero":"https://pe.tedcdn.com/images/ted/dfb9ccff176e9b622cba59472e611f0cb5ebbdea_800x600.jpg","speaker":"Birke Baehr","title":"What's wrong with our food system","duration":314.0,"slug":"birke_baehr_what_s_wrong_with_our_food_system","viewed_count":2367471}],"slug":"eric_sannerud_how_you_can_support_farmers_in_the_us","speakers":[{"id":"5926″,"slug":"eric_sannerud","is_published":true,"firstname":"Eric","lastname":"Sannerud","middleinitial":"","title":"","description":"Farmer, entrepreneur","photo_url":"https://pe.tedcdn.com/images/ted/3aacf6dedfbb9cd5c275d94aec7d92ffbc5f30ec_254x191.jpg","whatotherssay":"","whotheyare":"Eric Sannerud engages with agricultural issues across disciplines and seeks to boost access to farmland for new and young farmers.","whylisten":"
Eric Sannerud is the founding farmer at Mighty Axe Hops, the midwest's largest hop farm raising specialty hops for craft brewers around the world.
His work has been recognized by the Minneapolis St. Paul Business Journal's prestigious 40 Under 40 award, the University of Minnesota Alumni Society's U40 Leader Award and the Greater St. Cloud Development Corporation's Innovation Award.
Outside of the hop yard, Sannerud serves as a board member of Minnesota Department of Agriculture's Rural Finance Authority and advisor to the Minnesota Agricultural Water Quality Certification Program. He has held positions with the Institute on the Environment, Healthy Foods Healthy Lives Institute and Farmers' Legal Action Group.
He currently serves on the executive committee on the board of Environmental Initiative, a solutions-focused environmental non-profit, and is a chair member of the Farmland Access Steering Committee, a working group seeking to boost access to farmland for new and young farmers.
Sannerud is an active member of various leadership groups including Central Minnesota Young Farmers Coalition, National Young Farmers Coalition and Minnesota Farmers Union. He is Fellow of the Future and a mentor to University of Minnesota students. He graduated Cum Laude from the University of Minnesota with an individualized degree in Sustainability, Business and Social Justice in 2013.
He lives on a small farm in a tiny house with his wife Rachel, their two barn cats, mama pig, ducks and chickens outside of Milaca, Minnesota.
"}],"speaker_name":"Eric Sannerud","tags":["agriculture","farming","TEDx","policy","economics","community","food"],"title":"How you can support farmers in the US","video_type":{"id":"2″,"name":"TEDx Talk"},"viewed_count":0}]}})
]]>
http://feedproxy.google.com/~r/TEDTalks_video/~3/9L1ehu2IYsk/eric_sannerud_how_you_can_support_farmers_in_the_us