January 22, 2020
The Madrid System wishes you a happy new year! For 2020, we wish for you to keep confidently searching for, filing, monitoring and managing your international applications.
That is why we have come up with even more interactive and educational content for you to find all the answers to your questions.
Madrid 'How-to' video tutorials
Last year, we introduced the first video of our Madrid 'How-to' video series. We have published three more tutorials since, and are planning to release more episodes throughout 2020.
These video tutorials aim to answer your most frequently asked questions with on-screen examples and visual aids to help you navigate the registration process with ease and confidence. They are designed to help you avoid the common misunderstandings and errors that can arise when completing our Madrid online forms.
You can find all the Madrid 'How-to' video tutorials on our dedicated page and subscribe to our newsletter to be notified when a new episode is released.
Madrid webinars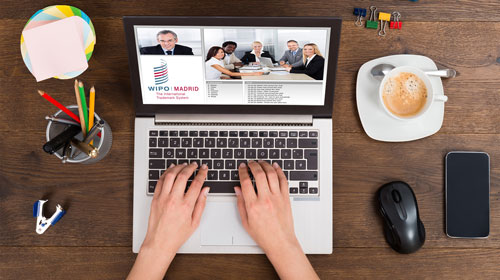 We have many more webinars planned for you throughout 2020, with more languages available, including Chinese and Russian. Topics will be varied and we will cover some new ground including the legal updates of the Madrid System for 2020, knowing where to find resources on our website or understanding special requests coming from specific intellectual property (IP) offices.
You can keep an eye out for upcoming webinars or simply subscribe to our Madrid Notices mailing list to be notified by email.
In line with these efforts to make the Madrid System easier to navigate for everyone, changes were made to the Common Regulations under the Madrid Agreement and the Protocol, and to Rule 30 for a simplified renewal. Those amendments will enter into force on February 1, 2020.
Full details are available in our previous news item.
Questions, comments or requests?
Send us your comments or tutorial and webinar requests via Contact Madrid. Simply select 'something else' in the dropdown menu, and start your request with 'Madrid "How-To"' video proposal or 'Webinar proposal'.